Today's free pattern is a mind trip! I love these baby blankets. I haven't made one yet, but I think it's coming soon. It's titled "
Op Art
" because of the Optical Illusion that it creates to the eye. It's knit in the round, but ends up (pretty much) square after some blocking. The illusion is created with specifically placed yarn overs and an increase in the size of the color stripes.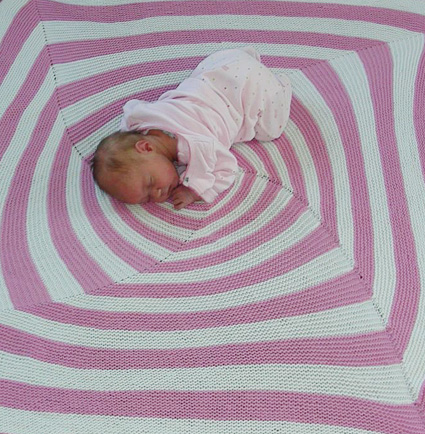 Isn't that cool! I love how it swirls from the center to create the effect. I love the black one even more than the pink one!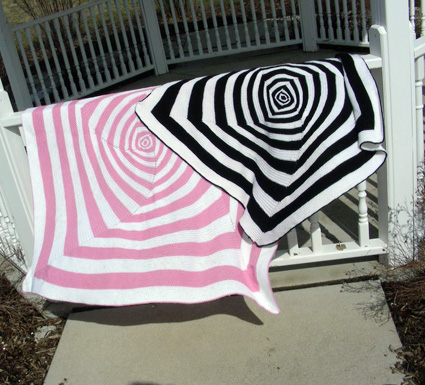 This would be interesting to knit as the pattern is always creating something new.
The pattern can be found
here
.
Aside from the pattern, the other topic today is that I was listed in a
treasury on Etsy
! It's all different items with the chevron pattern. My pattern is included for my ripple baby blanket. Go check it out! It's a really cool collection with all kinds of different items.
Happy Wednesday!